General questions
PH!: Good day! I am Marton Balog from the Hungarian computer website PROHARDVER! First of all, I would like to thank you very much for taking the time and the effort to do this interview.
XGI: Hi Marton, it's my pleasure to conduct this interview with you. My name is Andy Chang and I am the Marketing Director at XGI Technology Inc. It's my honor to represent XGI and to say that we are now one of the top three competitors in the market.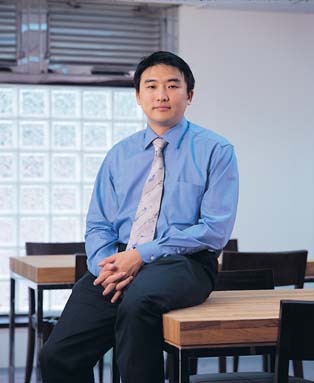 Andy Chang - Marketing Director, XGI
General questions
PH!: please give us a little company brief about XGI. What markets are you targeting, how many engineers are working for XGI, what is your relationship with SiS, what are your main goals?
XGI: XGI was founded in June 1, 2003 and merged Trident's Graphics Division in July 1, 2003. The short term goal of XGI is to focus on delivering high quality graphics products which satisfy the needs of the customers. After the product launch on September 15th, XGI became one of the three top-to-bottom, full product line suppliers in both the mobile graphics and discrete graphics market.
Today, there are more than 250 engineers working in XGI and the number is rapidly growing. As to the relationship between SiS and XGI, I do have to clarify again that XGI is an indepedant company and SiS is one of XGI's very important investors and owns about 30% of XGI's total shares.
PH!: in what position do you see XGI in a year, on the VGA market? How long product cycles are you targeting for?
XGI: XGI president, Chris Lin has very clearly stated that by the end of 2004, XGI is targeted to grab 5-10% market share in discrete graphics market and we are not planning to reach this goal by cutting prices. We are going to achieve this goal by delivering high quality products which satisfy the true needs of end users.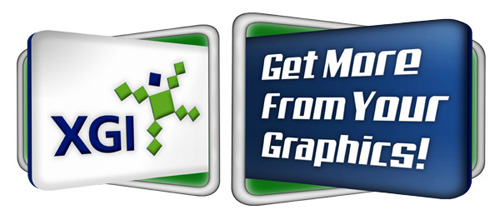 PH!: Xabre was a highly anticipated product at last years CeBIT, SiS was very enthusiastic about it and presentations were very confident and forward-looking. The final product wasn't bad eigther, but came to market quite late, not with the performance everybody was hoping. Nevertheless, it did help to generate a brand for SiS (XGI, later on). Everyone was looking forward to "Xabre II". Why did you opt for a new brand instead?
XGI: The truth is that the Xabre products and the Xabre brandname is the property of SiS and this is why a new brandname and was created for a newly founded company.
PH!: is the Xabre brand completely abandoned now, or are you planning to use it somewhere?
XGI: I really cannot comment on the future of the Xabre brand because it belongs to SiS and not XGI.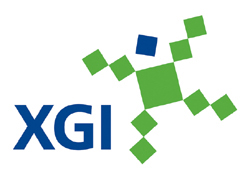 PH!: please describe the VGA market in its current state. Where do you see ATI, nVidia, XGI and S3? What do you think went wrong with nVidia regarding true DirectX 9 performance and how will XGI avoid this pitfall?
XGI: At the current state, I really don't want to comment on our competitors, because the goal of XGI as a company is to deliver high quality products which satisfy the customers' needs. What I can say is that from our past experiences, only a supplier with a complete product line could compete in this very competitive market. This is why we have shown the world that we are serious about this market by launching Volari Duo Series for enthusiasts, Volari V8 Series for High-end, Volari V5 Series for main-stream and Volari V3 for entry level graphics.
PH!: Gabe Newell from Valve gave a quite strict presentation at ATI Shader Day about driver "optimization" done nowadays (mainly targeting nVidia with his critique). What is XGI's stance on this matter?
XGI: Tell me a company whom did not optimize their products! The question shall be - Is it a generic optimization from which the overall performance benefits, or a per benchmark optimization which only accelerates the given benchmark? In XGI, we have limited resources, we could only focus in generic optimization which benefits overall performance.
A cikk még nem ért véget, kérlek, lapozz!